---
Telephone number 087-550-1333
Business Hours: Mondays to Fridays, from 8:30am to 5.00pm
Saturdays from 8.00am to 1.00pm
(Bellville Store - Last and 1st Saturday of the month 08:00am-2:00pm
Plumstead 08:00am-1 pm)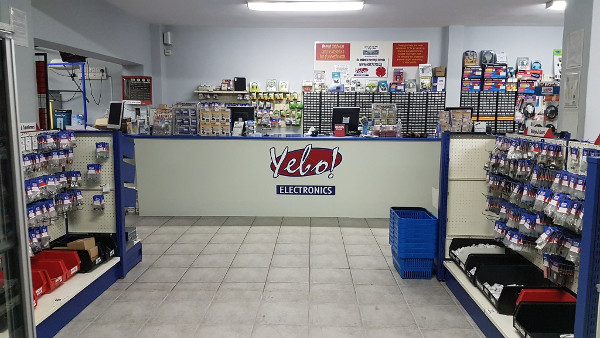 Stores in Bellville and Plumstead.
See our Store Locator Page for details of locations
and how to contact us by e-mail or Skype.
All prices quoted on our website, include South African VAT at 15 %
---
For the very latest, including recent arrivals,
what's new and special offers, see our



Like Us on Facebook

---
DUE TO THE HIGH DEMAND THE SPECIAL ON ALL ARDUINO AND ARDUINO COMPATIBLE MODULES - EXTENDED SALE - TILL 31 August 2018
UNO R3 ATmega328P Development Board for Arduino (ARD17E) R126.50

Open the original schematic design, free development software interface download, also allow your needs to be modified, easy and convenient to download the program. Can simply use sensors, all kinds of electronic components connection (such as LED lights, buzzer, buttons and photosensitive resistance, etc.), make all sorts of interesting work. Using high-speed microprocessor controller (ATMEGA328), development interface and environment are all very simple, easy to understand, very suitable for beginners to learn.
NEW PRODUCTS
NEW ARRIVALS

Sonoff - WiFi Wireless

Smart Switching


Devices
FLOWCODE 8 - Integrated Development Environment
Flowcode is an Integrated Development Environment (IDE) for programming microcontrollers such as 8, 16 and 32bit PIC, Arduino and ARM devices. It achieves this by using flowcharts instead of text based languages, thus making programming simpler and faster.
Flowcode also contains hundreds of pre-made component libraries, allowing users to interface with a host of sensors, inputs and outputs and electro-mechanical components with ease. Despite its simplicity and ease of use, Flowcode is a powerful tool allowing users to develop even the most complex of embedded systems.
Flowcode supports both Matrix and 3rd party hardware.
For enquiries contact Bellvile Store